Fire & Ice Festival Bracebridge, January 26, 2019.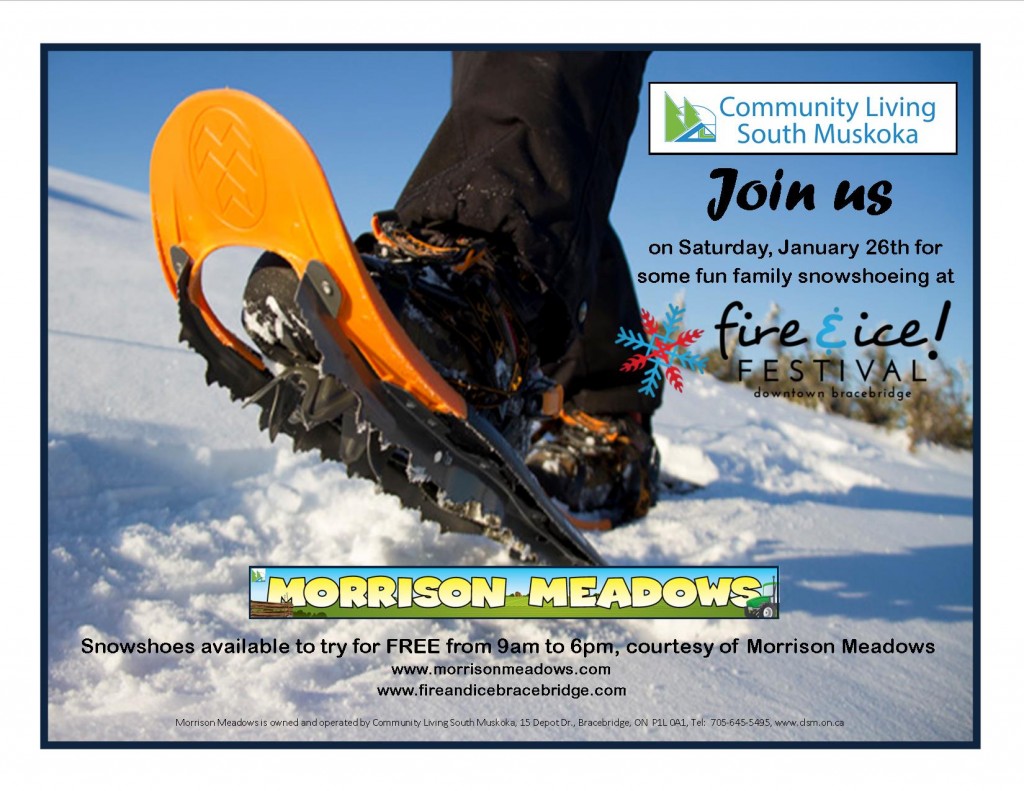 Winter Electives Programs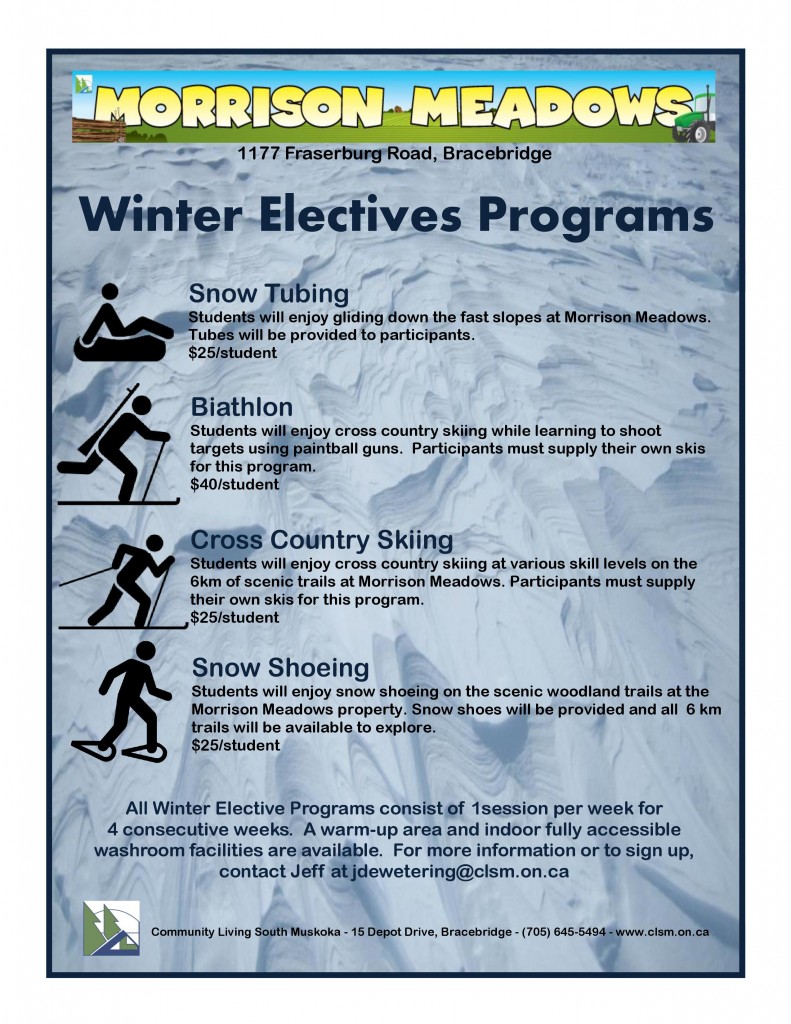 Winter Fun Days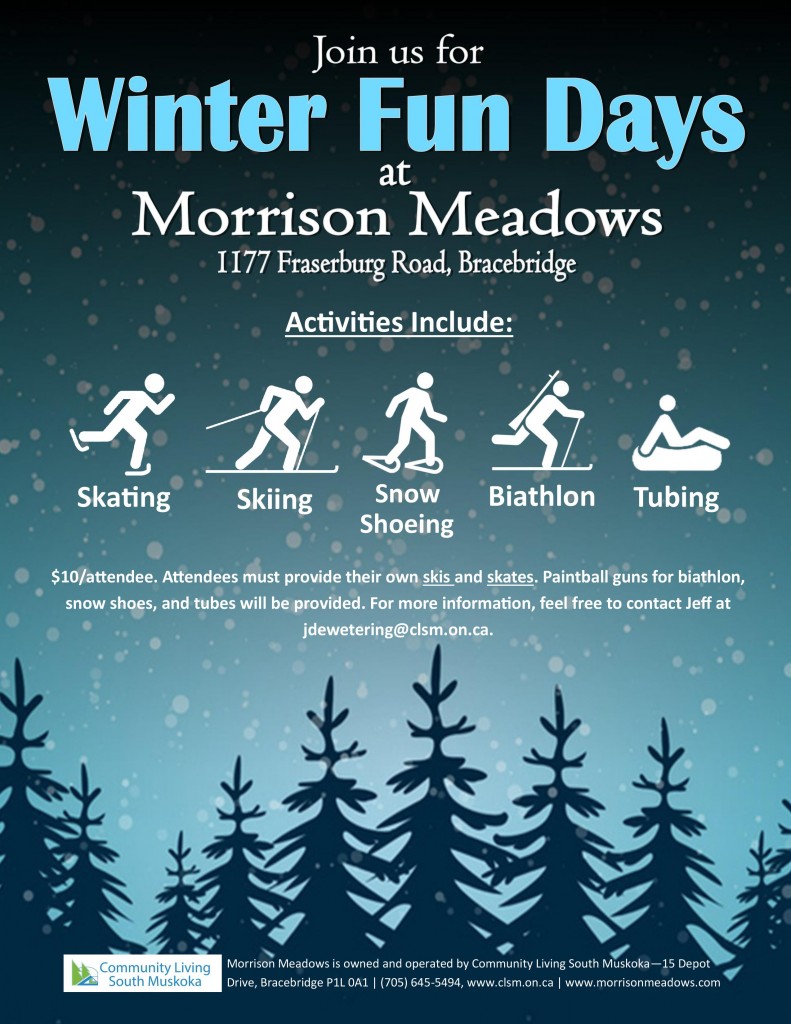 About Morrison Meadows
In 2007 Community Living South Muskoka purchased a 35 acre farm on the outskirts of Bracebridge called Morrison Meadows.  We wanted to create employment opportunities for the individuals we serve, and become an outdoor recreational space for our community to enjoy and see individuals with a developmental disability as capable, friendly, teachers, partners and community leaders.
Morrison Meadows is intended to enrich the lives of Muskokans and visitors to the District by providing opportunities to enjoy farming, nature, and outdoor recreation activities.
Learn more about Morrison Meadows on our YouTube video: