---
Volunteers Needed!!
Please reach out if you or anyone you know is available to lend a hand! We need volunteers for the following positions:
Admission booth attendees
Parking attendees
Booth attendees
Food/beer ticket sales
Cooks and serving staff
Runners and support staff
Cleaners
All volunteers will receive a BBQ lunch and one free ticket to the event for a friend!
---

*** NOTE: ***
Tickets are being printed as we speak! Once they are ready they will be available for purchase at 15 Depot Drive in Bracebridge. We will update this blurb as soon as they are ready!
---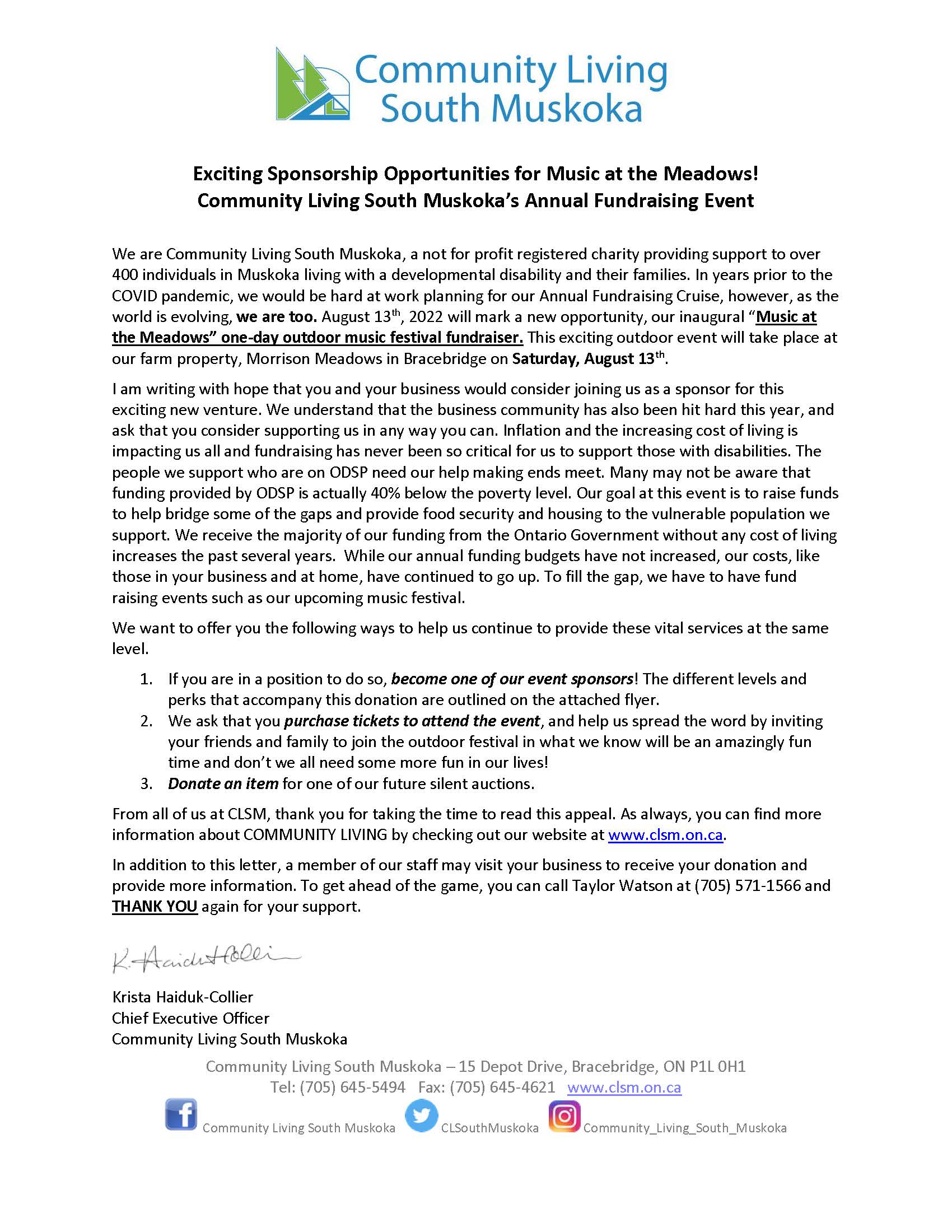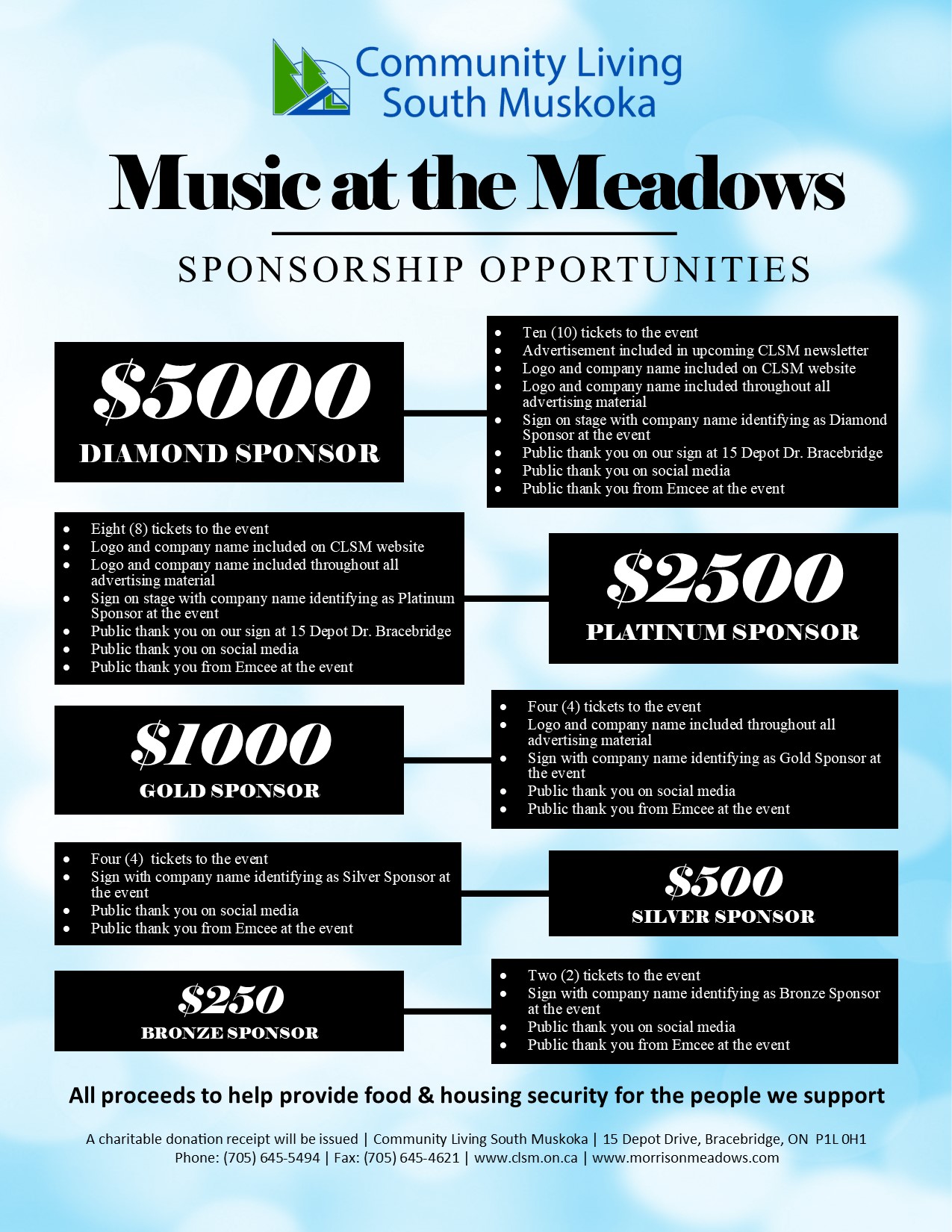 ---

Please be aware that Morrison Meadows is currently closed to visitors as a precaution during the COVID-19 pandemic but we are open for private bookings. If you have any questions, comments or concerns, or if you are interested in booking a private group at Morrison Meadows, please contact us at info@clsm.on.ca. Thank you for your continued support during these difficult times. In response to the rapidly moving landscape surrounding COVID-19, Community Living South Muskoka continues to be vigilant to match our response with new information as it becomes available.
---
---